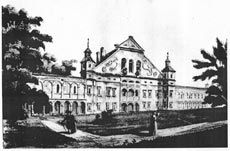 Biała Podlaska has well developed hotel, catering, services and banking facilities, which results in the city being a perfect place for the development tourism in the region.
Rich and very long - over 500 years - history of the city is reflected in numerous historic buildings. The most important object of historical value in Biala Podlaska is the Radziwill Palace Complex, which is a remnant of the former castle erected in the shape of a five-pointed star with five keeps surrounded by the moat and the embankment. The castle complex was erected due to Aleksander Ludwik Radziwill in the seventeenth century. Its arranement refers to the seat of the Radziwill family in Nieswiez, yet the edifice in Biala was much larger and richer in terms of architecture.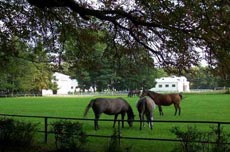 Southern Podlasie is a beautiful, though still not entirely discovered area for tourism understood in broad terms, both package and individual. Biala Podlaska is an ideal starting point for organising various trips around the area full of wonderful places, beatiful greenery and clean air.The Thoroughbred Arabian Horses Stud Farm in Janow Podlaski is a place especially worth seeing. It is here where every year lovers of thoroughbred horses come to participate in the national championships and the most famous auction of "Arabs" in the whole world.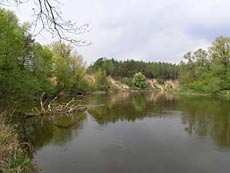 The Podlaski Landscape Park of the river Bug Gorge is probably the most picturesquely located leisure area for the inhabitants of Biala Podlaska. It is a place where the river Bug forms various bends with characteristic flora and it is a true paradise for anglers. Other atractions that are really well worth a visit while staying in Biala are the sanctuaries of the Virgin Mary in Koden an Lesna Podlaska which are places of religious worship for the inhabitants of Southern Podlasie. The Orthodox monastery in Jableczna on Bug is a place very frequently visited by believers of both these religions; on the celebration of St Onufrrius holiday Orthodox believers from almost the whole world are comming here. The old Tatar Cementery in Studzianka is one of extremely interesting places in these areas.